Transit Coffin Episode 3 | Rain DeGrey
Aug 24, 2019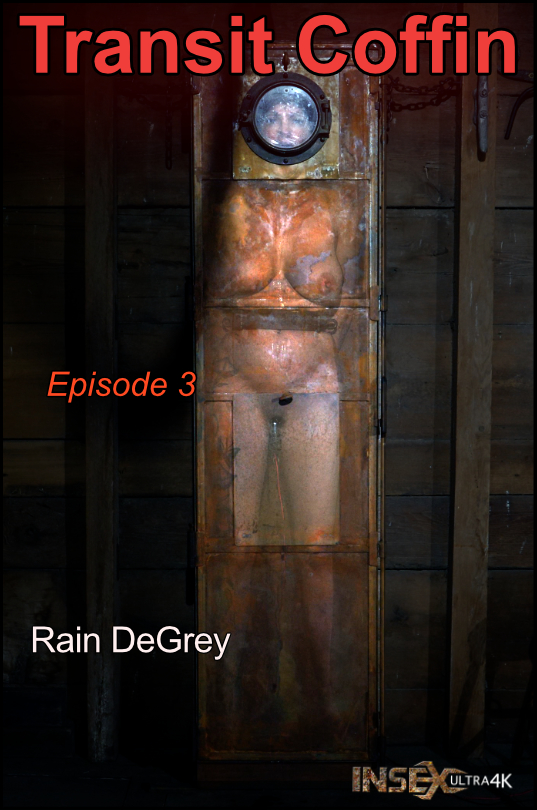 PD upgrades Rain DeGrey to a bed, while keeping her hooded and bound. After observing Rain for some time, he gets the urge to test her cock sucking abilities. Her skills leave something to be desired, so Rain is locked to a post, by the neck, with a metal dildo stuck down her throat. Once she proves herself as a true cock sucker, she is taken to her final resting place: a metal coffin. There, she will be transformed, from bottom to top.
Transit Farm Episode 2 | Rain DeGrey
Feb 17, 2019
After days of being on the road, the van stops and PD comes to check on his toy. Rain DeGrey has been secured in a cage, wearing a hood, diaper, and metal shackles. The sight of PD is almost welcomed; Rain wonders if she might get a break from her seat made of hard, metal bars. PD does give her a break but only by moving her from one metal contraption to the next.
Transit Turbo | Rain DeGrey
Feb 6, 2019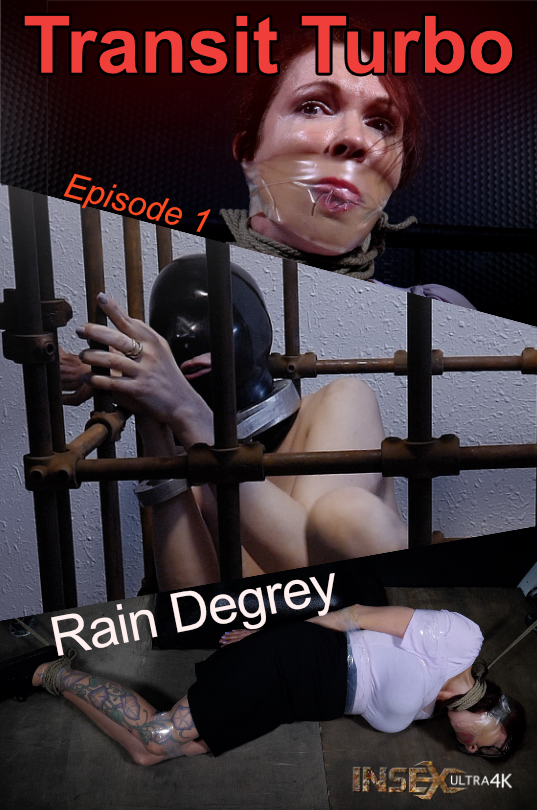 Rain DeGrey finds herself bound in rope, on the floor, in the back of a moving van. When the van stops, PD comes in to play with his new toy. He brings Rain into the house for a shower and some rest in a cage before their long journey across the country.
Classic Rain | Rain DeGrey
Mar 29, 2017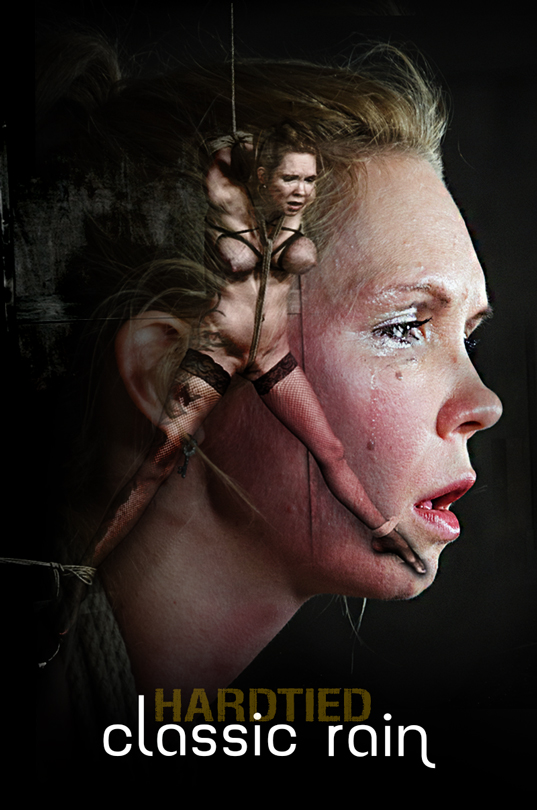 Rain DeGray is tied up all comfy and cozy down on her knees for Matt Williams where she belongs. Her mouth is stuffed full of ball gag and her breasts are swollen and pink from a rope harness that's squeezing them tight. He clamps some clothespins onto Rain's nipples to pinch them tight and sting her hard.

Matt stands her up and bends her over, pulling her arms into a brutal strappado and wrapping them with rope. Her legs are pulled apart and tied at the ankle so she can't pull them back together. Then he torments each of them in their own turn. He taps the cane up and down each of her calves, each stinging a little more than the last. Then he stands her up and starts to tear into her tits with a flogger.

He strings a line from Rain's neck rope down between her legs through her crotch so that it rubs snug up against her pussy. Then he pulls the rope attached to her strappado even tighter, hoisting her up by her elbows. Then, when her body is aching as much as he wants, Matt presses a hitachi up against her clit and starts to vibrate away.
Barrel of Fun | Rain DeGrey
Aug 26, 2016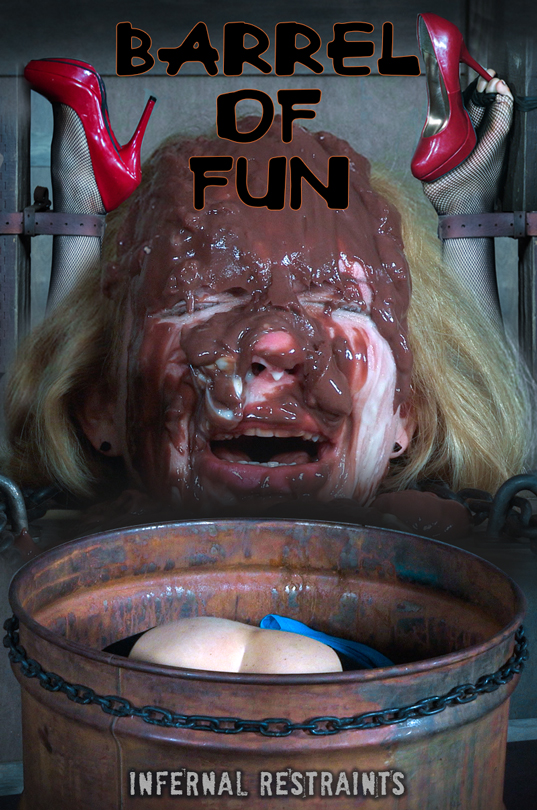 Rain DeGrey is always a great time. She's cheerful, she's loud, she's animated, and she lets us do pretty much whatever fucked up thing we can think to do with her gorgeous body. And we have a lot planned for today. We are going to take some time for each side of Rain, her top and her bottom, and the best way we can think to do that is to stick her inside the barrel with whichever part of her we want to play with exposed.

We start her out upside down with only her ass and pussy pointing up for us to see and play with. Her flexibility is impressive since she has to be folded completely in half for both her legs and head to be encased in the tight dark metal cylinder at the same time. We take advantage of this first position to let Rain have some fun. O.T. takes out the hitachi, the most powerful handheld vibrator we have, and starts rubbing it on her clit. The combination of the discomfort of her position and the sheer pleasure of the hitachi overtake Rain. Her moans can be heard echoing out of the barrel is her body shakes against it.

Then we turn Rain back upright so that only her head is poking out of the hole at the top. This is where things start to get bad for Rain. Most girls can barely handle the feeling of a whip on their ass or their back, but Rain is tougher than most girls. Rain is going to be taking lashes directly to the face. That kind of pain is just excruciating, and you can really tell. Once she's done with that she's earned a treat for a ll her hard work. And what better treat to give a good animal than a hearty helping of dog food?